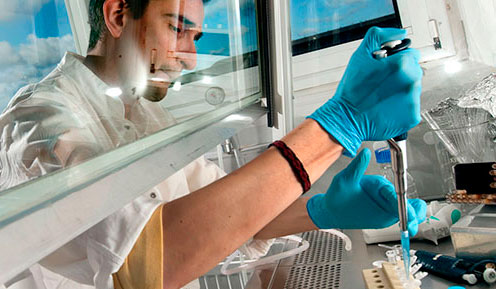 A world-class research university
Driven by intellectual creativity and critical thinking since 1479, researchers and students at the University of Copenhagen have expanded horizons and contributed to moving the world forward. With its 5,000 researchers and 37,500 students, the University boasts an international research and study environment and is highly ranked on the leading ranking lists of the world's best universities.
The University offers researchers and students the opportunity to develop their talent and launches ambitious interdisciplinary initiatives to support its strong academic communities. Through research-based teaching – and by involving them in research – students are equipped to address society's challenges and needs.
The University of Copenhagen is working towards becoming one of the world's greenest campus areas, leaving as little environmental and climate footprint as possible. The University facilitates cross-organisation collaboration, liaises with the business community and helps students find relevant programmes and projects in the field of sustainability.
The University also focuses on gender equality and sees diversity as a strength.
In brief
The University of Copenhagen was founded in 1479 and today has 37,000 students and 10,000 employees – of whom more than 5,000 are researchers – and revenues of DKK 9.4 billion.
10 Nobel Prizes have been awarded to researchers at the University.
You will find more figures about the University under Facts and figures.
Alliances
The University of Copenhagen is a member of three international alliances of research universities:
Alumni
The University wishes to support lifelong relations with its alumni. If you have graduated from the University of Copenhagen, you are more than welcome to join the alumni network. Membership is free of charge.
Read more about alumni relations.