Rankings - facts and figures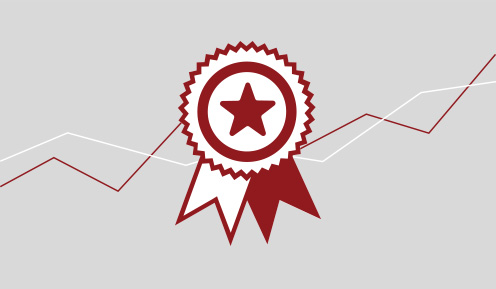 University of Copenhagen: 7th best university in Europe
according to the Academic Ranking of World Universities – ShanghaiRanking (ARWU).
What are rankings?
Each year a number of international rankings are published that seek to compare the World's universities with each other. These rankings assess, among other things, the scope and quality of the universities' research and the quality of the teaching.
The University of Copenhagen has chosen primarily to follow four of the most influential rankings:
How does UCPH rank?
The University of Copenhagen is the highest-ranking university in Denmark and often the highest-ranking University in the Nordic Region.
The University of Copenhagen ranks among the top 1 percent of the World's universities.
University of Copenhagen's ranking by geographical region*
*  The listed years mirror the years indicated in the ranking.
** Number of publications in the top 10 per cent of most cited publications.

How are rankings calculated?
The methods behind rankings varies and some rankings adjust their method annually. Despite their limitations, rankings have considerable influence on a university's international reputation.
Read more about the methods behind the four rankings that the University of Copenhagen follows:
Previous positions
University of Copenhagen has had a positive development in some rankings over the past ten years, while positions in other rankings have varied.
University of Copenhagen's World rankings since 2010
| | | | | |
| --- | --- | --- | --- | --- |
| Year | QS | THE | Leiden | ARWU |
| 2021 | 76 | 84 | 33 | 30 |
| 2020 | 81 | 101 | 39 | 33 |
| 2019 | 79 | 116 | 36 | 26 |
| 2018 | 73 | 109 | 39 | 29 |
| 2017 | 68 | 120 | 41 | 30 |
| 2016 | 69 | 82 | 43 | 30 |
| 2015 | 45 | 160 | 49 | 35 |
| 2014 | 45 | 150 | 47 | 39 |
| 2013 | - | 130 | 52 | 42 |
| 2012 | 51 | 135 | 59 | 44 |
| 2011 | 52 | 177 | 62 | 43 |
| 2010 | 45 | - | - | 40 |