A green and sustainable university
Research and education in sustainability
Universities have a special position and a responsibility to play a key role in shaping a more sustainable future. The University of Copenhagen therefore focuses on research and education, which contribute to solutions to sustainability and global challenges as expressed in the UN Sustainable Development Goals. This is also prioritised in the University's strategic plan, Strategy 2023, which focuses on collaboration and social commitment both nationally and globally to address major societal challenges, including those relating to climate and the environment.
To promote research and education initiatives at the University that address the sustainable development of society, UCPH has established a Sustainability Science Centre. The centre facilitates cross-organisation collaboration, liaises with the business community and helps students find relevant programmes and projects in the field of sustainability. The centre also organises sustainability lectures several times a year, where speakers from all over the world present their research on topical sustainability issues.
Read more on the Sustainability Science website
Green campus
The sustainability strategy Green Campus 2020 sets ambitious targets for reduction of UCPH's own energy consumption, CO2 emissions and waste volumes, as well as increase in the recycling rate and making a more sustainable everyday life for staff and students.
The University has already achieved significant results on its climate and energy efforts. Since 2006, the University's CO2 emissions have been reduced by 70 percent per employee/student, while energy consumption has been reduced by 34 percent. The University is working to further reduce consumption and to achieve the targets of the Green Campus 2020 strategy.
See the development of the University's reduction of CO2 emissions.
Read more on the Green Campus website
Study sustainability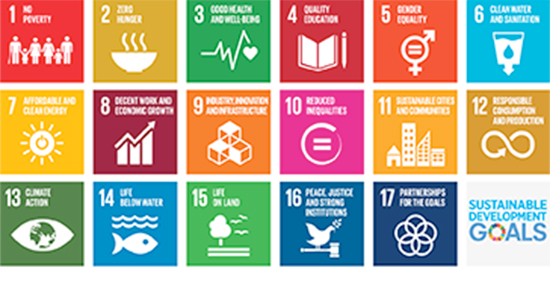 We want to make it as easy for you as possible, to navigate sustainability studies at UCPH.
We have put together a
course mapping, to gather courses and programmes related to the sustainability field – all in one page.
The courses are categorised under the Sustainable Development Goals which they relate to.
Sustainability goals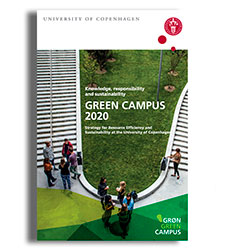 The University's sustainability strategy sets new targets for energy and CO2 reductions.
Read more in the Green Campus 2020 – strategy for resource efficiency and sustainability