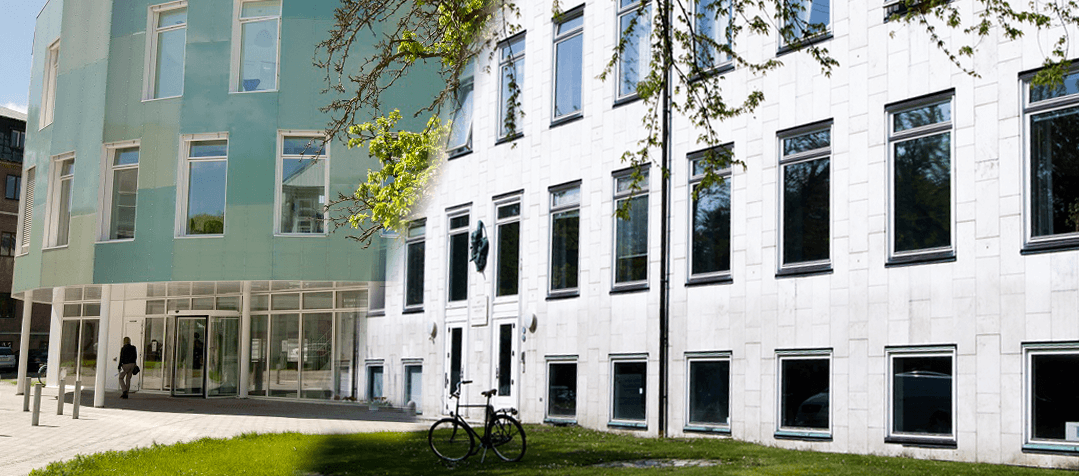 Innovation & Industry Collaboration
Innovation & Industry Collaboration is a department in the Central Administration. The department works to strengthen innovation and entrepreneurship in research and education at the university,  and to forge strong ties to the rest of society.
The department covers the Tech Transfer Office, the Innovationcentre Lighthouse and the secretariat for Copenhagen Science City.
The Tech Transfer Office is responsible for ensuring that society benefits as best as possible from inventions made at University of Copenhagen (UCPH). As a result, the Tech Transfer Office is responsible for:
ensuring optimal conditions for collaborations between the University and external partners, including negotiating all agreements relating to the University's IPR (Intellectual Property Rights)
protecting and handling UCPH's IPR
assessing the commercial potential of research results;
commercialising research results.
UCPH Lighthouse works to strengthen the interdisciplinary innovation across the University. The Innovation Centre helps to ensure that the university's knowledge is used for the benefit of people, society, and the environment.
The Office for Copenhagen Science City is placed in Research & Innovation. The office is responsible for the operation and development of the network organization for knowledge institutions, innovation hubs and businesses situated in the area surrounding Universitetsparken in Copenhagen. The area is a significant innovation district in Greater Copenhagen.
The office and the network organization works to utilise the joint strengths to improve innovation capacity, attract businesses and create jobs and urban development in nearby neighbourhoods.
The tasks are solved in close collaboration between the City of Copenhagen, Capital Region of Denmark, Rigshospitalet, University College Copenhagen, University of Copenhagen and the innovation houses COBIS, Symbion and SingularityU Nordic.
Copenhagen Science City consists of a series of governing bodies, including a steering committee, a secretariat and working groups for communication and urban spaces.
Employees
| Name | Title | Job responsibilities | Image |
| --- | --- | --- | --- |
| Search in Name | Search in Title | Search in Job responsibilities | |
| Anders Petersen | Special Consultant | | |
| Andreas Blohm Graversen | Deputy Director | | |
| Anne Friis-Holm Egfjord | Special Consultant | | |
| Annette Fløcke Lorenzen | Senior Consultant | Collaboration with private enterprise and public authorities, strategic partnerships, research-based public sector consultancy, GTS (Advanced Techn... | |
| Deniz Yüksel Pedersen | Special Consultant | | |
| Ebru Ücler Cakir | Academic Officer | | |
| Eva Lessèl | Senior Consultant | Negotiation of IPR contracts; collaboration agreements (including Innovation Fund agreements), MTA, NDA and licensing agreements etc. | |
| Hanne Junker Elmelund | Special Consultant | | |
| Ida Albrechtsen | Administrative Officer | | |
| Izabela Sylwia Nawikas Bilinska | Administrative Officer | Secretary for Research & Innovation. Administration, archiving, purchasing, etc. | |
| Jes Andersen | Journalist | Internal/external communication, media relations, branding | |
| Karen Laigaard | Senior Consultant with personnel management | Head of the Tech Transfer Office. | |
| Kasper Gubba Ørtenblad | Special Consultant | | |
| Kasper Malling Kjer Nørtov | Special Consultant | | |
| Katja Johansen | Special Consultant | | |
| Klavs Riishede Hansen | Special Consultant | | |
| Kristoffer Klebak | Head of Copenhagen Science City | Head of Secretariat of the innovation district Copenhagen Science City. Member of teh management team of Research & Innovation | |
| Lene Kofod Sørensen | Academic Officer | IPR system Administrator | |
| Lene Rasmussen | Senior Consultant | | |
| Louis Peinow Pedersen | Academic Officer | | |
| Lukas Schwarz Thorsteinsson | Academic Officer | | |
| Mads Krogh Larsen | Student | | |
| Maria Gundersen Deslauriers | Special Consultant | | |
| Marie Hyllested | External Consultant | | |
| Marius Sylvestersen | Chief Innovation Officer | | |
| Martin Mønsted Jensen | Special Consultant | Negotiation of IPR contracts; collaboration agreements (including Innovation Fund agreements), MTA, NDA and licensing agreements etc. | |
| Mathias Hauberg | Senior Consultant | | |
| Mette Andrup | Senior Consultant | Legal advice concerning collaboration agreements etc. | |
| Niels Lysholm Engelhard | Senior Consultant | Marketing and commercialisation of inventions, contact point for patent agents | |
| Petra Rose Toft | Administrative Officer | | |
| Sannie Fisker | Senior Consultant | | |
| Simon Alexander Belling | Special Consultant | | |
| Stephanie A E Bruun de Neergaard | Student | | |
| Søren Vitfell Keller | Senior Consultant | | |
| Thomas Ebdrup | Senior Consultant | | |
| Thomas Winther | Senior Consultant | | |
| Torben Damgaard Nielsen | Senior Consultant | | |